Thanksgiving 2019
Sales and Prices
Fresh Whole Turkeys
We are taking orders for Fresh, Whole Turkeys for Thanksgiving.
Our turkeys are fresh, never been frozen. They are US product, raised and harvested in northern Pennsylvania, with no chemicals or additives.
The price for our Fresh, Whole Turkeys is currently $2.79 per pound this year.
Hams
Other Beef and Pork
If you don't want to do a turkey or a ham for Thanksgiving, we have other beef and pork items that will do well.
The best beef roast for the holidays is the Standing Rib Roast, also known as a Prime Rib Roast, either with or without the bone.
Bone-In Rib Roasts are $11.99 per pound, while Boneless Rib Roasts are $13.99 per pound.
The best pork roast for the holidays is the Pork Crown Roast. These weigh in at 10 to 12 pounds avaerage, so we also have the smaller version, the Center Cut Pork Roast.
The Pork Crown Roast is $5.99 per pound.
Other Poultry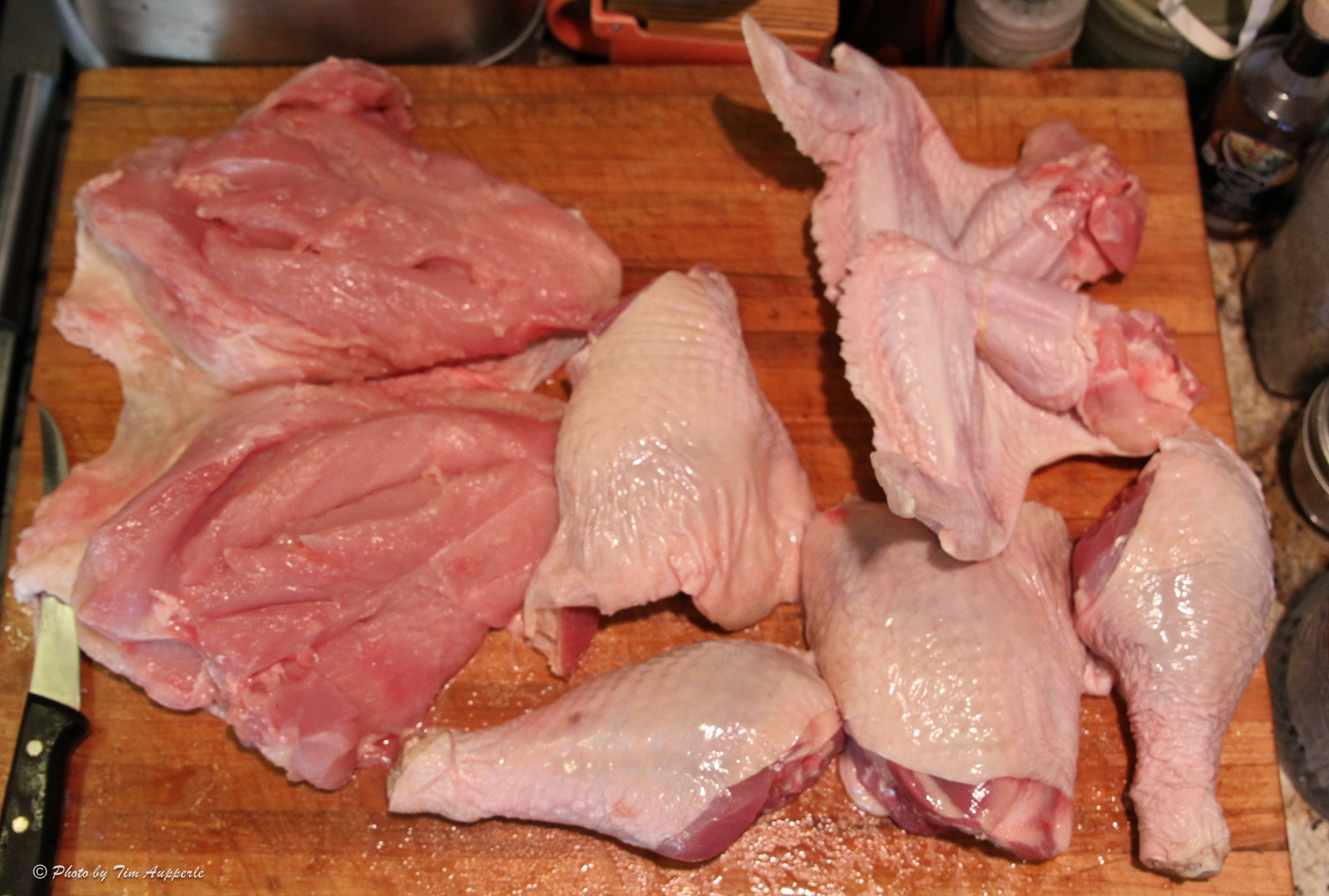 If you want to do poultry for the holidays, but don't want a whole turkey, we can help.
In addition to the fresh chicken that we always have, we have Cornish Hens, Whole Ducks, Duck Breasts, and various turkey parts such as the Turkey Wings, Turkey Necks, Turkey Breasts, and Turkey Drums. We also have Smoked Turkey Wings and Smoked Turkey Drums.
Cornish Hens are $2.49 per pound and come frozen.
Whole Ducks are $3.69 per pound and are roughly 5 pounds each.
Duck Breasts are $13.99 per pound, are roughly 8 to 12 ounces each, and come frozen.
Most of our turkey parts, such as the Turkey Wings, Turkey Necks, and Turkey Drums are $1.99 per pound.
Turkey Breasts are $3.29 per pound, come frozen, and are available in either 4 to 7 pounds each or 10 to 12 pounds each.
Smoked Turkey Wings are $2.69 per pound and Smoked Turkey Drums are $2.99 per pound.
Pies & Desserts
We are taking orders for Pies for Thanksgiving.
We will have 10 inch pies from Table Talk Pies in Apple, Coconut Custard, and Pumpkin. They will be $7.99 each.
Not interested in pies? We also have a variety of cakes and cheesecakes from Pellman, The Father's Table, and Rich's Products. Prices vary by product and size.
Give us a call at (302) 697-6174 or come place your order in person at 113 W Camden Wyoming Avenue, Wyoming, DE 19934
Prices are subject to change without notice